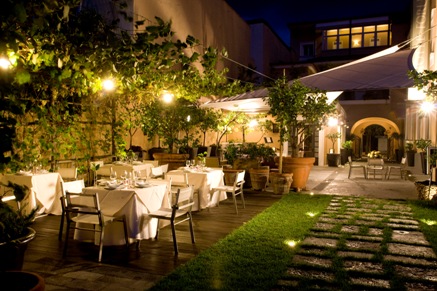 The Hotel Forum is pleased to offer its guests a new service snack restaurant and room service,We can arrange lunches and dinners for groups (minimum 15 people) for info contact:


This e-mail address is being protected from spambots. You need JavaScript enabled to view it.
+39 081 850 11 70
+39 081 8506132
Some dishes of the day and to choose from our menu'.
* * *
Neapolitan appetizer with melon of the season, tomatoes, rocket, buffalo mozzarella and ham,
Caprese - Buffalo mozzarella, tomatoes from Sorrento and basil flavored with extra virgin olive oil,
Paccheri of Sorrento with fresh tomatoes, mozzarella and provolone "del monaco",
Mediterranean salad (mixed fresh of season),
Lasagne,
Spaghetti with fresh tomato and basil,
Oven-roasted beef with roasted potatoes,
Grilled beef fillet with lettuce and tomatoes,
Grilled swordfish and wild rocket,
Pizza (for Your children and for all the fans of pizza)
Dessert - homemade apple pie or ice cream cup.
And much more...